STEVEN M. MUROW
Steven M. Murow has been retained on over a hundred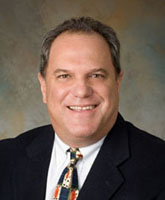 matters to offer expert witness services related to mass grading, earthwork and site development issues involving standard of care of contractors, inspectors and construction managers; billing and change order validity; cost to repair grading and site defects; pay quantity issues; bidding and numerous project related issues. He has performed these services for contractors, municipalities, landowners, homebuilders, homeowners, civil engineers and lenders. Mr. Murow has over 34 years of experience in the general engineering contracting and construction management arena. He was a principal in two contracting firms prior to joining the Moote Group in 2000 to lead its Construction Management group and Litigation Support team.
Email: smurow@dirtexpert.com
Office: 949.988.3271
Cell: 714.932.9992
JOHN V. MARKEL
John V. Markel retired from Rancho Mission Viejo in 2009 after 40 years in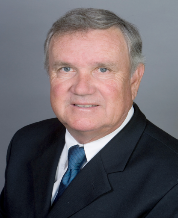 theland development and construction industry. He was VP of Construction with Santa Margarita Company and Rancho Mission Viejo Company for 20 plus years and was responsible for the land development operations in Rancho Santa Margarita, Las Flores and Ladera Ranch in southern Orange County. John offers a developer's viewpoint into land acquisition agreements, construction agreements, development agreements with municipalities and agencies, procedural activities involving all entitlement issues and negotiations with homebuilders, contractors, municipalities, state and federal agencies. John has assisted Steve for three years on various litigated matters.
Email: jmarkel@dirtexpert.com
Office: 949.988.3272
Cell: 949.300.0008
SYL L. EGAN
Syl L. Egan has over 40 years of experience in the land development/building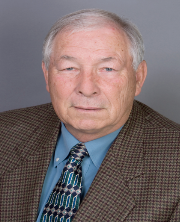 industry. He has served several major development companies in Southern California, Northern California and Colorado as a vice president in charge of all construction related operations. He was employed by the Mission Viejo Company (14 years), Greystone Homes (10 years) and Catellus Residential Group (4 years) in the position of Vice President, Operations. He has also worked in the building trades and has been a partner in a carpentry framing company. Mr. Egan holds an active California Class "B" General Contractor's License. Syl's expertise is in identifying, analyzing and costing repair of building defects in residential, commercial and hotel construction. Syl has assisted Steve on numerous litigated matters over the past five years.
Email: segan@dirtexpert.com
Office: 949.988.3273
Cell: 949.291.7867
EDWARD B. SILVERI
Edward B. Silveri brings over 40 years of construction experience in the industry, primarily in the fields of general 
engineering and land development. He has been a successful company owner, has a Bachelor of Science in Civil Engineering, and holds a California Class "A" General Engineering license. Mr. Silveri has also served in the capacity of Civil Engineer for the City of Los Angeles, California and as Project Engineer for the City of Downey, California. Ed's expertise is in the area of street and highway improvement construction and construction management standard of care issues on land development projects. Ed has been assisting Steve on several street improvement and general engineering contracting claims the past two years.
Email: esilveri@dirtexpert.com
Office: 949.988.3270
Cell: 714.318.6986
GEOFF CLARKE
Mr. Clarke has developed numerous large projects over his 35+ year career in the Landscape/Construction industry. Mr.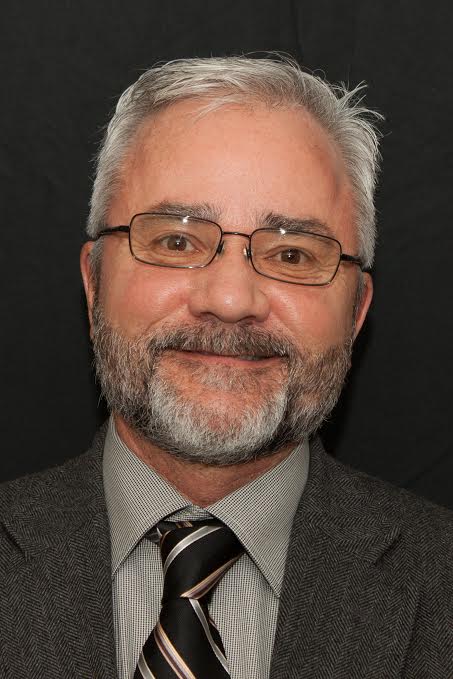 Clarkes beginning was back in 1978 with his first major project being John and Joan Irvine residence in the Irvine Cove Development. From the 2 year venture on the Irvine residence he branched out into various other trades, including roofing, tile setting, concrete work and interior T&I work. By 1985, Mr. Clarke returned full time to the Landscape trade side of the business performing both commercial and custom Landscaping projects throughout Southern California
Mr. Clarke spent 6 years on Catalina Island working on the iconic Hamilton Cove project, as well as re-building the Catalina camp grounds, cemetery, casino way and Dorothy Wrigley's New estate. In 1994, Mr. Clarke transitioned to Park West Landscape Inc. and was a major influence to assist in growing the company from 18 million annual revenue to over 200 million by 2007. Mr. Clarkes role from 1995 to 1998 was Division President in Orange County. From 1998 to 2015 he opened two divisions, one in Los Angeles and the other in San Francisco. The time spent growing these two areas was instrumental in the companies goals and growth to reach the 200 million mark. A large portion of his tenure with Park west Landscape Inc. was the Project Playa Vista in Los Angeles where he negotiated approximately 80 million of work over the course of 15 years.
Email: gclarke@murowcm.com
Office: 949.988.3270
Cell: 626.788.6723
PAUL GENTOSI
Paul Gentosi has been in the construction industry for over 40 years. Born into a self-performing general construction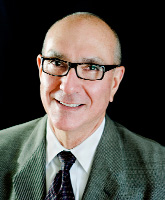 business operated by his father, he began working as a laborer and then a carpenter in high school. He worked his way through college at CSULB and earned a Bachelor of Science Degree in the Construction Management program. After graduation Paul continued working in the field in roles of carpenter, foreman and superintendent. After about five years, he began his training in the office as estimator and project manager. Eventually Paul took more and more responsibility over from his father and began running the company as President in the mid-80's. Over the course of his construction career, Paul concentrated on new commercial and industrial projects and has put in place millions of square feet in various types of projects and has built thousands of buildings. Beginning in 2008, Paul transitioned into litigation support and that has now become his primary focus.
Email: p.gentosi@gentosi.com
Office: 949.988.3275
Cell: 949.474.2333
DEAN ARMSTRONG
Mr. Armstrong has an over thirty eight-year history providing engineering geology consulting services throughout southern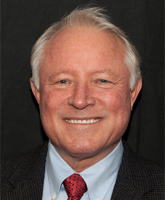 California with special emphasis on large and small land development projects, master planned communities, and transportation corridors including all levels of engineering geology consulting services from land acquisition phase studies to final construction monitoring services. Mr. Armstrong's consulting history includes extensive experience in the identification, investigation, and remediation of geologic hazards, field exploration and analysis, and presentation of findings. Geologic hazard evaluation experience includes analysis and exploration of complex landslide terrains, potential active faults, character of hard rock, and unstable slopes and the determination of remediation and design alternatives for geologically sound
Email: darmstrong@dirtexpert.com
Office: 949.988.3276
Cell: 714.357.7333
SCOTT PORTERFIELD
Mr. Porterfield brings over 27 years of experience in the general engineering construction industry. Mr. Porterfield began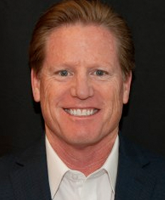 his career in 1987, where he worked as an estimator for Clayton Engineering, Inc. It was there he first met Steve Murow and was responsible for bidding private and public works projects for the company. Mr. Porterfield also administered the project's purchase orders, contract with subcontractors, change orders, project schedules, the preparation of monthly invoicing and coordination efforts with the superintendent. In September 2000, Mr. Porterfield became Vice President for Contracting Engineers, Inc. where his duties ranged from authoring contracts and change orders to supporting the financial, accounting and bonding processes for the company. In August 2005, Mr. Porterfield reunited with Mr. Murow by becoming the Director of Construction Management ("CM") at The Moote Group, a full service land management company. While there, he maintained and coordinated the company's CM Standards of Practice Program and the company's construction managers. He also supported the Bid Admin Division with constructability and bid package review, created pro formas associated to mass grading and infrastructure development and construction scheduling and project management service oversight.
Email: sporterfield@murowcm.com
Office: 949.988.7159