Mr. Murow has been a professional in the general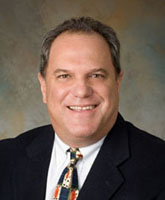 engineering contracting industry for nearly forty years. During that time he has served as a principal in two leading contracting firms; consultant to major land developers; specifier and bid administrator; senior project manager and as an expert witness. He has expertise in public and private engineering and building contracting, creating land development pro formas, claims mitigation, scheduling and cost estimating.
Mr. Murow began his professional career in 1978 as a quantity takeoff estimator for Southern California's premier grading contractor – Sukut Construction, Inc. After attending the University of Illinois and Cal State Long Beach, studying Civil Engineering; Mr. Murow utilized his knowledge of soils mechanics, hydraulics and general business courses and teamed up with former employees of Sukut in 1981. Their goal was to create a new, diversified general engineering contracting firm; Gillespie Construction and a construction management firm, CME Corporation. As a principal in both companies, Mr. Murow was responsible for estimating and bidding of public works projects, project management and dispatching of field personnel and equipment. Click here to continue reading Mr. Murow's SOQ.